WHAT's it going to be ?..Character or Money?
We have The BUILDing ,we have The SPACE . -.have we the TIME and Patience?!
Every Town has a Centre ..A HEART...listen..you can still hear it beating..!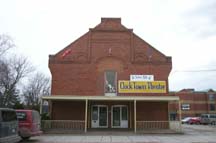 FlagShip Building Of Our HeriTaGe Old TowN
1895 and still counting (the rumours of my Demise have been greatly Exaggerated!)
a Wider Arched Window -Stained Glass- opening out on a Balcony over the Entrance..for drinks on a hot summer nite at the Theatre! (Over a Glassed in Reception area with art on the walls and Town Information...)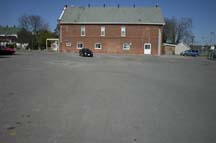 a GOOD sized SQUARE--centre of Town
an Oasis-with short trees and a Small Fountain...Our CENTRE
.. a MOSAIC of Squares designed by and financed by Various Community groups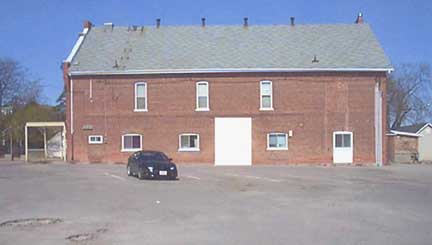 An Old Door offers some interesting Possiblities
Stained-Glass Portal opening up for Summer Productions (a Folding Awning, A concrete pad,wood stage)
Blank Walls become Murals ..watch our History UnFold..(ie the Old IGA ,back of old CIBC buildind..a canvas awaiting) Wooden Shutters ,window planters ,climbing IVY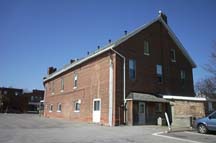 The PORTAL, the Awning,the Raise plateform=SUMMER THEATRE
The Rear Shed area offers a ready made serving Patio- Restaurant over-looking the Park on a hot Summers Eve( perhaps a small Balcony ..Romeo,Romeo..))
The East Side has possiblities of Glassed in Office Space or Studios with an entrance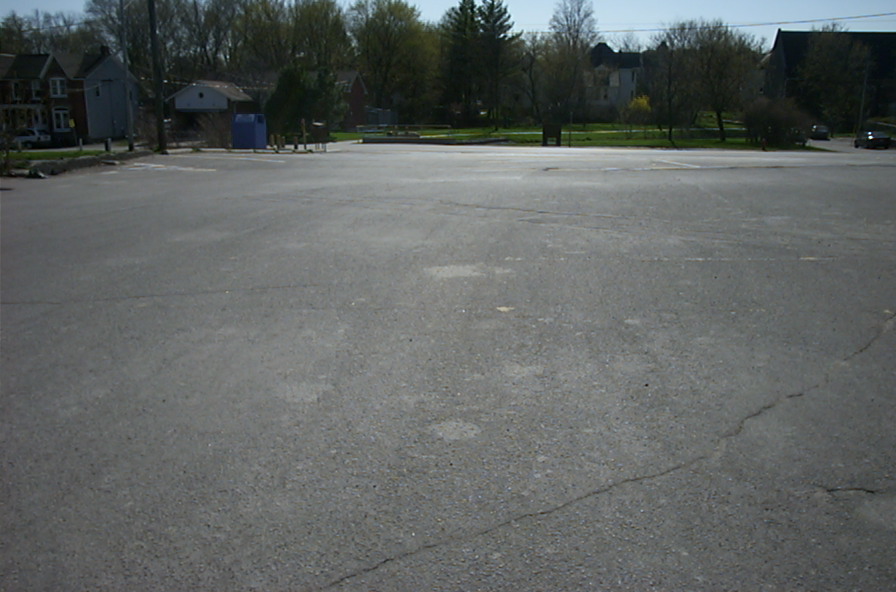 The Bleechers Area for the Big Concerts. Looking down Western slope toward Sculpture Walk
Raised Viewing Area with behind the scenes facilities.
Craft Shows ,Food Court,etc in the Banks' Parking Lots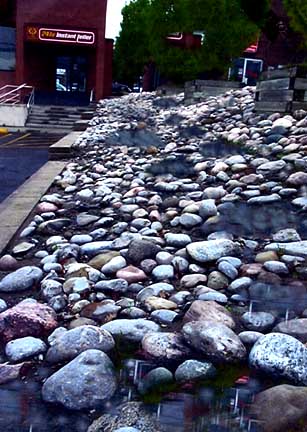 The Pebbles offer some interesting possiblities..fountains ,ponds..much like our country -side
Water trickling over the Pebbles ,from little pond to little pond and then being recycled back up...More Flowers ,Park Benches,Flowering Trees,..bring the people back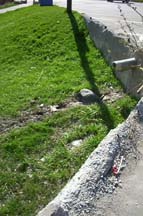 Made for a Wooden Plateform Gazebo..a covered Siting area- Over view of the Creek and Sculpture Walk (Art Shows every weekend!)
With Trees and Flower Beds and Benches along the Sides and Under the Trees....Surprising enough ..if you give the people a nice place to sit ..they will!
Play the 'DESIGN The SQuaRe ' Game!!
Send Ideas to concerned @stouffville.org